Keeping your Hidrive on the road.
Hidrive is committed to supporting you throughout the entire journey for your fleet. Our dedicated Customer Care Team are here to offer you quality after-sales support to ensure your Hidrive equipped vehicles are on the road, long after they leave our factory.
Every build has it's own unique Hidrive (or Bosston) serial number, enabling us to trace any service requirements back to the source with greater ease.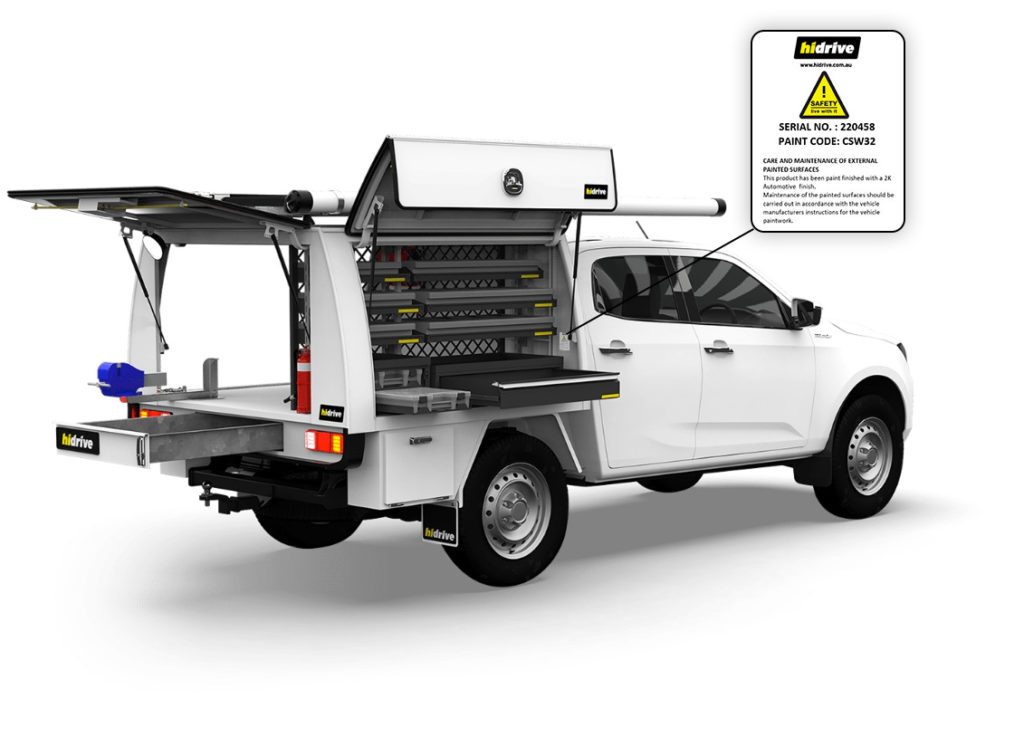 Need Service, Parts or Accessories?
Call 1300 325 845 or email customercare@hidrive.com.au. Our Customer Care Team are here to help keep your fleet consistent, reliable and on the road with minimal downtime for years to come.
As part of our service commitment to our clients, we have developed a national repairer network.
If repairs such as smash or panel repairs are required, the Hidrive Sevice Customer Care Team will refer you to a Hidrive authorised repairer to carry out the works, whom Hidrive is able to supply.
For more information or if you wish to become part of our network, contact the Hidrive Customer Care Team.
Hidrive supplies a range of goods which are subject to different warranties, including manufacturers warranty for FleetBrand. More information and T&C's is outlined in our Warranty Booklet.